STIHL Cleanup Tools
When it's time to roll up your sleeves and tackle the big messes, STIHL has quality equipment ready to dive in with you. Check out these powerful STIHL cleanup tools, each built to the same exacting standards found in all our outdoor power equipment.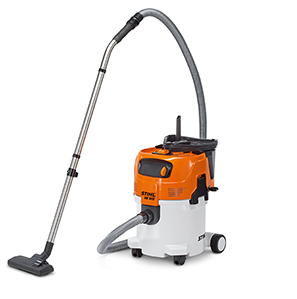 STIHL Wet/Dry Vacuums
Perfect for your home or the jobsite, STIHL wet/dry vacuums are designed to clean your workspace fast - allowing you to switch instantly from dry to wet cleanup without a filter change. Plus, each vac features an array of attachments to tackle your mess, whatever or wherever it may be. Whatever your work leaves behind, clean it up with STIHL.

---
STIHL Blowers
For outdoor messes that a vac can't contain, reach for a STIHL handheld or backpack blower. Perfect for leaves, debris and yard clippings, STIHL blowers deliver powerful blasts of air to clear a path through your toughest cleanup task. For indoor clearing jobs, choose an electric or battery-powered STIHL blower – ideal for clearing sawdust out of the workshop.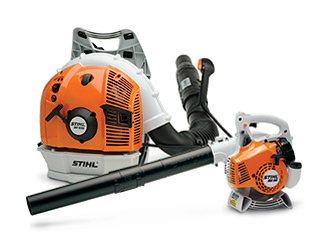 ---

STIHL KombiSystem
With the STIHL KombiSystem, easy cleanup is just an attachment away. Choose from the blower, bristle brush and STIHL PowerSweep™ attachments to tackle your tough cleanup jobs. And since the STIHL KombiSystem also features attachments for trimming, edging, pruning and more… it's your one-stop shop for most property maintenance.

---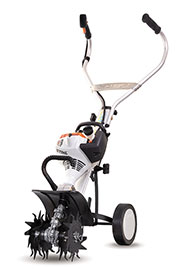 STIHL YARD BOSS®
The STIHL YARD BOSS® is a multi-tasking tool that lets you take charge of tough cleanup tasks. With the STIHL PowerSweep™ and bristle brush attachments, the STIHL YARD BOSS® can make quick work of debris and caked dirt across a variety of surfaces. Don't settle for a broom - give yourself a promotion and pick up the STIHL YARD BOSS®.